Membership Meetings
Meetings are held the 3rd Monday of the month. Please try to attend & offer your voice & ideas. This is your club! Meet your fellow enthusiasts.
Next meetings:  1/15, 2/19, 3/19, 4/16 @ 7:30 pm
Come on an empty stomach, there is always a good meal afterwards. $2 beers!! 50/50 raffle!!
Membership
Membership applications can be printed from the BVCS web site https://bostonvalleycs.com.  Dave Brooks, our membership chairman, may be reached at 649-8762 or email at daveb45cal[at]yahoo[dot]com.
What's Happening @ Your Club?
Open Pistol Shooting
Tuesday nights; doors open @ 7pm.  Members' range fee is $4 and nonmembers' fee is $8 per night.  All are welcome but we encourage frequent non-members to become members and support the club.  Please be aware that non-members must fill out a one-time waiver.  Forms are on hand at the range.
Trap
Since the Fall League Trap party, there has been no trap presence at our club. The next shooting to take place at BVCS will be the WNY Winter League March 4th & 11th. In the past, the Young Guns have provided, most efficiently, epicurean delights for the shooters passing through for these 2 days. Not having spoken to Young Gun supervision yet, I hope this will continue for this year also. As in the past, the trap committee will pick up the cost of all food expenses so the Young Guns make a worthy profit.
Following the WNY League, the next Sunday, March 18th, our Spring League will commence. Standard sign up times are; Sundays, 9:00am - 12:00 noon & Thursday, 6:00pm - 8:00pm. Hope to see many shooters for the 10 week league.
Boston Valley will be represented at the Evans R & G Club Winter Trap League with 10 shooters from our club starting Jan. 6th.
During late Nov., Hamburg R & G Club contacted me asking if BVCS could lend or sell cases of White Flyer targets as the Lowrey Targets they had were not working in their trap machines. 2 Hamburg members & I loaded 53 cases & noted in our points book this transaction. It has not been determined whether payment or replacement will take place.
I hope everyone had a Merry Christmas & will have a SAFE, PROSPEROUS & HAPPY NEW YEAR !!!!!
Thanks; trap person, Ernie
2018 Winter Pistol League
Dear Pistol Shooters,
I am planning on starting the winter league on January 18, 2018 with the first relay beginning at 6pm, a second starting at 7pm and a third relay starting at 8pm.
Tuesday will be open shooting only with Thursday reserved for league shooting.
Each week two national matches per relay will be shot for score at the 25 yard line. You can shoot one gun (22 cal.) or two guns (22 cal. and C.F.) for a score each week.
Come out, have fun and shoot the league. It will be great to see you again.
If you have any questions, please feel free to call me at 337-3555 or e-mail cwfjr45[at]gmail[dot]com.
Cliff
Winter Schedule - 10 Weeks
Thursday - January 18, 25
Thursday - February 1, 8, 15, 22
Thursday - March 1, 8, 15, 22
Thursday - March 29, make-up
Light Rifle & Heavy Rifle Matches: Schedule for 2018
BVCS Light Rifle & Heavy Rifle Matches using .22 cal. Rim fire rifles & Air Rifles
Shooting position is off-hand standing with the target 50 feet.
The sport is designed so that expensive special equipment is NOT required.
It is possible to be competitive with equipment you may already own.
There is a maximum weight on scoped or open sight guns of 8.5 pounds for
Light Rifle, any heavier would be considered Heavy Rifle.
We will have 2 classes of competitors: Light Rifle & Heavy Rifle.
Slings or other devices that provide artificial support are not allowed.
A match consists of one completed target with 30 record shots per target.
Each target has two sighter targets & ten record targets with three shots on each.
Shooters are given 5 min. for sighters.
Shooters are given 40 min. for record shots on 10 bulls.
Target used is the NRA Official Light Rifle Target A-32 (2 together)
A perfect match score is 300.
Registration and a one-time weigh in of each rifle is required before shooting the matches.
Cost per match is $4.00 ( paid before shooting )
A prepay $40.00 for 8 matches to secure a time slot and range position is available. Any additional scores would be $4.00.
You may shoot ahead or behind for all dates.
You may shoot unlimited matches & your top 8 scores will be for record.
Prizes based on number of competitors.
Pizza Party: April 25th after the matches
Match Dates
March: 7, 14, 21, 28
April: 4, 11, 18, 25
Relays: 6pm, 7pm, 8pm
Reminders:
Non-members MUST sign insurance waiver forms
You may compete in BOTH light and heavy rifle matches, but required to pay $4 for each match
Shooting positions are on a first come paid basis unless you prepay $40 for 8 weeks reserving a time slot and range position
Air Pistol: Schedule for 2018
Relay starts at 6pm, 7pm, 8pm on Wednesdays
Cost is $4.00 to shoot per score
A prepay $40.00 for 8 weeks will secure a time slot and range position
Any additional scores would be $4.00 ( unlimited shoots- top 8 scores used)
Pellets available to purchase as needed
If you need to borrow an air pistol (call first) 867-4814
Distance is 33 feet, sighters shots & 40 shots for record
Pizza Party: September 19th after the matches
Match Dates
August: 1, 8, 15, 22, 29
September: 5, 12, 19
Pizza party after the matches on the 20th.  Any questions call Jerry & Betty Dobson at 867-4814 or email bettydobson07[at]yahoo[dot]com.
Young Guns
For information on Young Guns contact Howard Hoelscher at 649-3432.
Website
We try to keep the website as current as possible.  Please check it out as it has a calendar of events posted as well as the newsletter and other information.  https://bostonvalleycs.com
Newsletter
The next Newsletter will be out in early May; deadline for information will be April 30th, 2018.  Please email information you would like to have published, or to add/edit/remove your email address, to Ryan Rosiek at ryan.rosiek[at]gmail[dot]com or John Battershell at jbdesigns[at]roadrunner[dot]com. Copies of the current newsletter are available at the club or on the website.
S.C.O.P.E.
Erie County SCOPE Chapter holds monthly meetings every 3rd Thursday of the month. Meetings are located at Harvey D. Morin VFW Post, 965 Center Road, West Seneca, NY 14224 and begin at 7pm.
Erie County Chapter
Carl Leas Chairman carlpride[at]msn.com 716-656-0350
Frain Boncore Secretary frankboncore[at]hotmail.com 716-674-3523
Please show your support for your 2nd amendment rights with your membership to the NRA and SCOPE. There are many links through these organizations to support your gun rights. Be pro-active in contacting your politicians.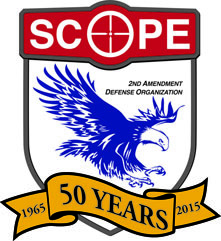 Elected Officials
Hon. Charles Schumer, U.S. Senate, 846-4111
Hon. Kirsten Gillibrand, U.S. Senate, 854-9725
Hon. Chris Collins, U.S. Congress, 634-2324
Hon. Andrew Cuomo, Governor, 518-474-8390
Hon. Eric Schneiderman, Attorney General, 853-8400
Hon. Thomas DiNapoli, Comptroller, 518-474-4044
Hon. Patrick Gallivan, NY Senate, 656-8544
Hon. Timothy Kennedy, NY Senate, 826-2683
Hon. David DiPietro, NY Assembly, 585-786-0190
Hon. Michael Kearns, NY Assembly, 826-0152
Hon. Mark Poloncarz, County Executive, 858-8500